So I'm not doing so good on my

inkingitout
word count goals, as in I've been struggling to write anything at all whatsoever.
Finally
, tonight I've finally managed, you know, something. A dumb fic for my dumb fandom, but at this point I'm pretty glad to be writing anything.
Weirdly though it is not turning out as I hoped. Or how I am actually typing it.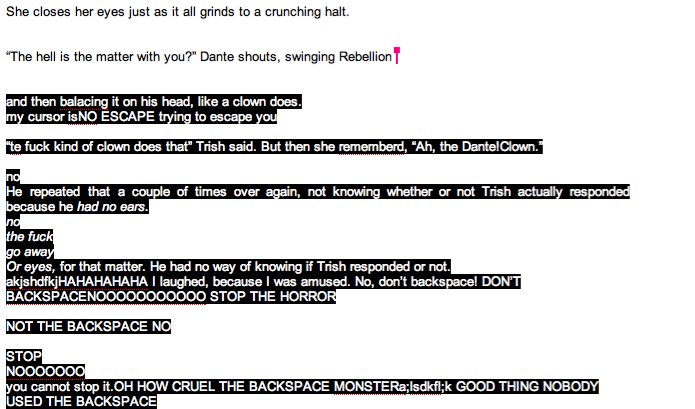 Yes, Google Doc's collaboration feature surely is a boon to writers everywhere.